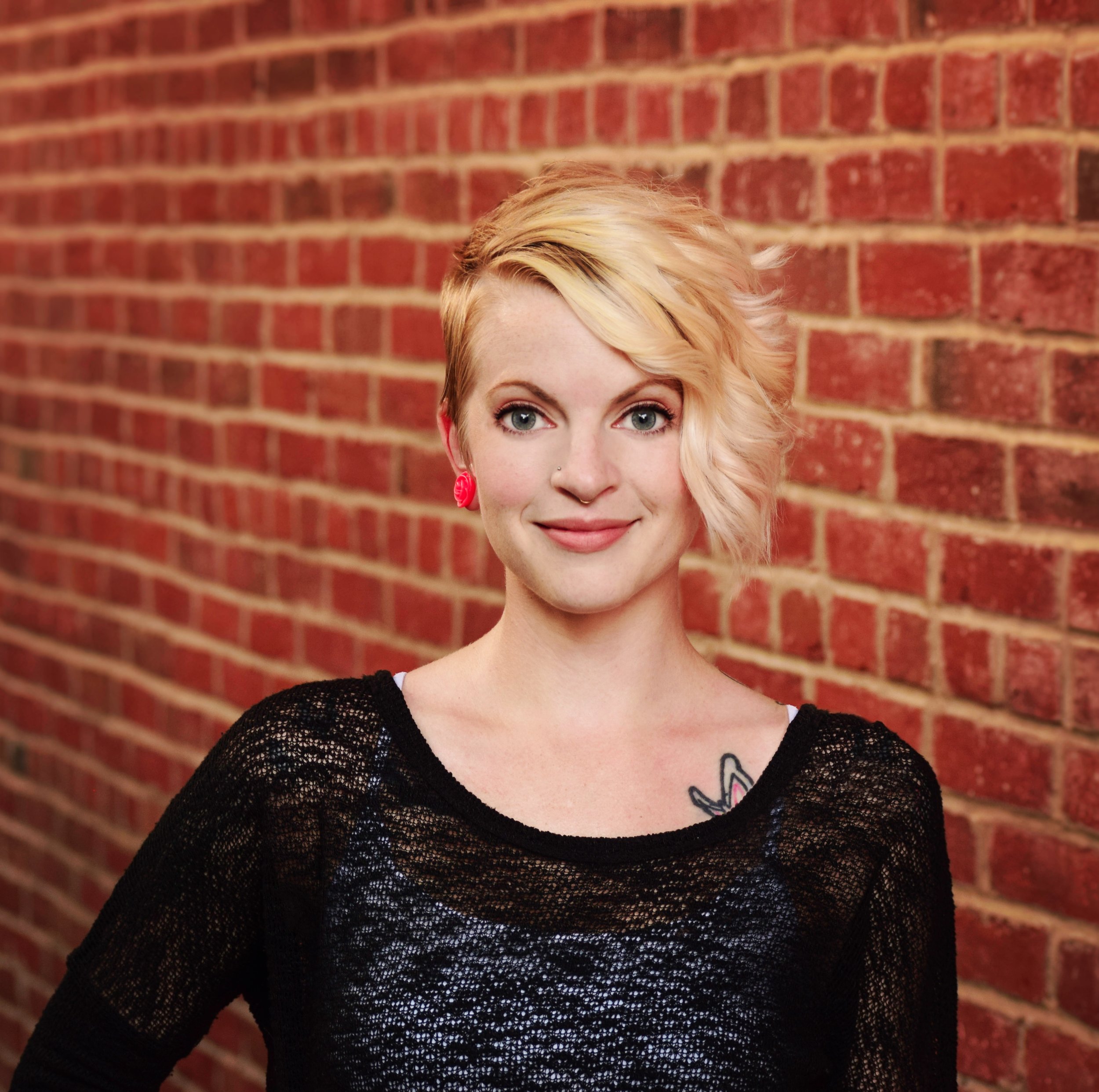 Nice to meet you! I'm Kelsey Leigh de St. Germain; that's a mouthful, I know! But since we're friends, you can call me Kels. I'm a freelance graphic designer, concentrating on the world of print advertising & marketing, though I love nerding out on just about anything design related. In 2012 I graduated with Highest Honors with an Associates in Visual Communications. After interning for several months at a boutique design studio, Design Savvy, assisting lead designer and gaining valuable business sense, I began freelancing as much as possible with a dream to own my own business. Shortly there after I was able to leave my evening job and go full time in pursuing my passion of helping others effectively reach their targeted markets and crush business goals.
WHEN IT COMES TO MY STYLE I love clean and modern! It's so refreshing; straight to the point, no distractions.
YOU CAN USUALLY FIND ME in my ideal habitat: in the studio, yoga pants on, coffee in hand, with some metal playing in the background. But when I'm not making marketing and design dreams come true, you can usually find me cuddled up with the dude and our adorable furbabies reading a good book, playing video games, or tackling my next art project. When I'm not being a homebody, hiking, glassblowing, photography, and traveling are my jam! Follow me on Instagram for all the latest happenings!
Print Advertising Design

Logo Design

Print Marketing Materials
Brand Identity Package

Web Graphics

Email Marketing
Brand & Design Consulting

Social Media Marketing

Package Design